Introduction
Before you think the concept of a six figure boot camp business is outside your abilities I'll let you know this, I've done it with just my wife and I. I'm not managing a group of incredible trainers who are networking and constantly posting on Social Media, to tell you the truth, my social media game is quite sad, as one of my clients put it, "you need to step up your instagram game dude." It's no secret that starting your own business is tough and requires hard work so I'm not going to tell you that there is an easy way, there isn't, but I am going to tell you how I made that hard work more effective so that I can manage the number of clients it takes to have a six figure boot camp business.
---
I Had Just Returned from a Funeral...
I was managing an integrative studio and was attending a very close friend of the family's funeral, which took longer than expected, and when I got back I received a sit down talking to about missing an Initial Appointment, which anyone present at the studio could have and should have done. I decided right then that I needed to take the skills I had built up over the last 15 years and my knowledge of the fitness industry and make it work for me and not for someone else that didn't treat me with the respect that my experience and skills had earned.
Standing in the parking lot after quitting, I called my best friend who had been living in San Diego, CA for the last decade, a decade that he had spent asking me to move down there, and ask him if the invitation still stood. He said, "absolutely brother, come on down and stay as long as you need."
It took me 3 months of planning and saving but I did it, I moved to San Diego with a truck full of gear and a passion to open the most popular outdoor boot camp program in one of the largest fitness markets in the U.S., San Diego, CA.
3 Months?!?
Yes, 3 months. Did that figure stand out? A solid business take planning, it's great to take risks and jump right in but take calculated risks to mitigate failure. I was coming off a very rapid integration into the future of the fitness industry and was ready to apply it to my own future. I had previously implemented and maintained the MindBody scheduling and payment processing system at my old studio, using it to turn $17,000 a month in revenue to breaking $50,000 a month in revenue, not by advertising like you might think but by customizing our MindBody system. I did this in such a way as to automate the logistics and administrative work of running a rather complex, integrative wellness studio.
We had Physical Therapists, Personal Trainers, Chiropractors, Acupuncturists, Massage Therapists, Group Class Instructors, Administrative Assistants and even Interns. We offered lots of services, all at ascending price scales depending on the length of the service, the type of the service, and the qualifications of the trainer, therapist, or practitioner.
My job was to reduce admin errors, improve the invoicing and payroll process, and drive revenue growth through any means necessary. It was all up to me (besides the owner's undying need to attend every tradeshow, triathlon, MTB Race, and Chamber of Commerce event there was) to figure out how to accomplish this monolithic task. And accomplish I did, but not in the way you would expect. I did it through best business practices and superior business management. Super sexy huh? Not really but sexy doesn't always get the job done.
When I left I took all my knowledge with me. Everything I knew about customizing the MindBody system, pricing schedules I had created, and most importantly, the secrets to the next phase of my plans for boosting revenue growth even further.
I walked out of their door, into the parking lot, and onto a phone call with the knowledge that the success I had created in their studio was just the beginning, that I had a proven formula for making great money in a competitive industry with just a few essential tools.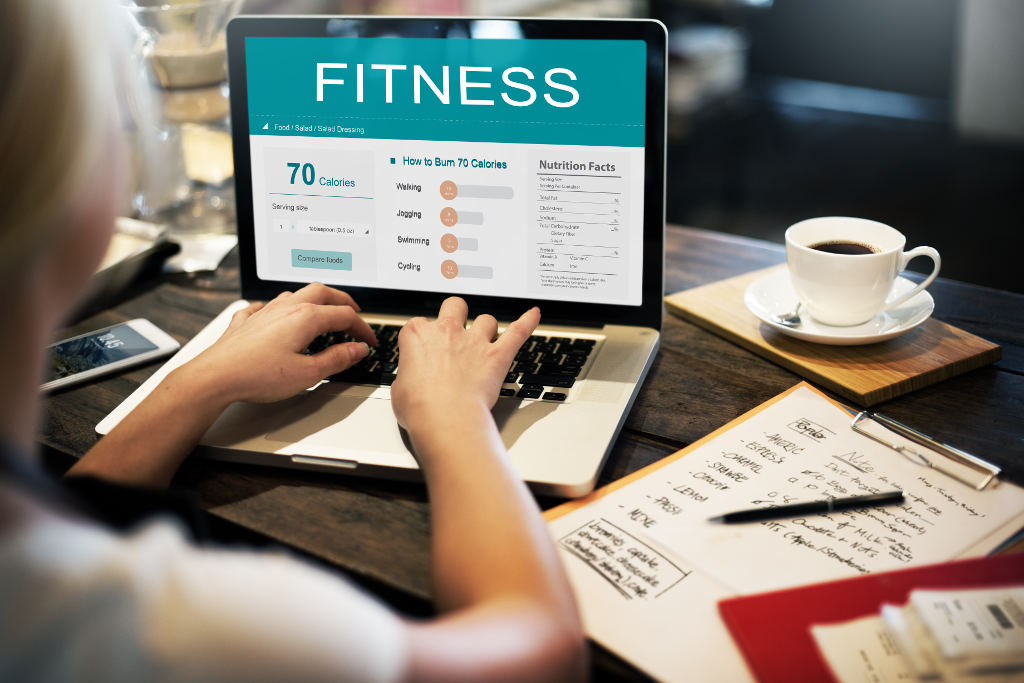 The Formula for Success
Before you get into the Boot Camp business you really need to understand the structure of your program. There are many factors that come into play when deciding your class sizes, your price points, and the scope of your schedule. The philosophy of our program at San Diego Core Fitness is to provide the best workout with highest quality equipment for the lowest cost.
First, you need to find out the logistics of holding an outdoor fitness program in the city that you will be operating in. Most cities require that you have insurance and include the city as an additionally insured party. Before creating my business I needed to know what my boot camp capacities could be, where I could train, and what equipment I would be allowed to use. Our permits allow us to train up to 50 clients per class, we can't use suspension trainers but we can use plyo boxes, sandbags, and sand balls, anything that doesn't need to be attached to something else. I was able to get permits to 3 locations, all within less than 15 minutes of each other.
My physical capacity to train is 2 morning classes and 2 evening classes on the weekdays and 1 weekend morning class. That is 21 classes a week. I can train up to 25 clients a class before needing to add an assistant trainer. My total class capacity is 525 a week but if each client comes to class about 2x's a week then my true capacity is 260 (that's the total number of clients I can have in my system taking classes before I need to think about having an assistant). This client capacity is only because I have a software solution, gymGO, that handles all of my administrative work, thereby reducing incoming calls and client tracking. If you do not use an appropriate software I think your total client capacity will be around 75 per trainer.
What do all these numbers tell me? They tell me that I can have a membership base of around 200 clients. I need to know this number to know how to price my services. You also have to know your limits, being certified as a Commander's Master Fitness Trainer by the U.S. Army, I was trained to instruct up to 50 soldiers at a time (Platoon size element), most other certifications will recommend 12-15 at a time. Maybe start off small and as you get more comfortable and experienced, increase your class capacity.
Your class capacity and overall client capacity will dictate how you price your services. I started out with a single drop in price of $25 for an all locations drop in boot camp. That was my lowest common denominator, from their I created my membership and package pricing.
Graduated Pricing is Extremely Important
I may not necessarily be right on this point but I like to make my packages resemble the number of times somebody might attend in a month so I make them 4 packs, 8 packs, 12 packs and then one large 18 pack for the largest discount. I also like to keep my pricing in whole numbers so a 4 pack would be $90, my 8 pack $160, my 12 pack $200, and my 18 pack priced at $250. The higher the package purchase, the greater the discount rounded to a whole number.
I price these high because I don't really want people to buy them, I want them to become members more than I want them buying packs. There are two reasons why this is important; one, your business is more valuable when it has a sizeable recurring revenue stream; two, clients come more regularly on an unlimited membership than on packages as they sometimes try to stretch them out over time to avoid paying a lump sum again, and the more regularly they come the longer they will stay with your program. I'd rather they be on a membership coming regularly and have that guaranteed recurring revenue, they will have better success in your program and they will stay with you longer.
For memberships I go with a big discount based on our single boot camp rate; $59 for a single location unlimited, $79 for 2 locations unlimited, and $99 for all locations unlimited. With this breakout we tend to see an average per member revenue of $65 to $70 depending on the time of year. Our membership fluctuates between 150 and 200 due to seasonal fluctuations, which gives us a recurring revenue of $10,500 to $14,000 a month. This doesn't include any direct website sales of Introductory Specials, ClassPass customers, or GroupOn Payments, that's just our membership base.
How Do You Get to 200 Members and a Six Figure Income?
Know your potential clients! We can't hand hold 200 monthly members through registration and purchase, we can't manually track 200 monthly members, and we can't manually bill 200 monthly members. Our software, which we have switched from MindBody to gymGO, does the tracking and billing and as much of the hand holding as possible but you also need to market to the right client. It is costly to have clients that are going to call you all the time and require your help outside of class time. That type of client will always be apart of your program and you should engage them and help them along but they can't be the bulk of your client base. For this reason we only market online. We look for clients that will purchase online, who want to register online, sign up online, cancel online and manage their own accounts online.
I am often surprised that I get calls from marketing companies telling us they can get our phone ringing off the hook. I don't want my phone to ring at all. Maybe that is holding me back from more income but if I reduce my class schedule because I'm expending energy and time taking calls then I reduce the membership capacity and that is a loss of revenue. The more I do that takes me away from my core competency of actually administering my training the less revenue I know I am going to make. Answering calls, creating marketing material, and answering emails all take me away from my training programs. I put aside one hour a day for admin and if it takes me more than that then I am taking away from what I can provide to my clients in class and my membership numbers suffer.
If you don't have a marketing budget GroupOn and LivingSocial are a great opportunity to get your program in front of people and get members in the door. Yes, you have to mark down your advertised prices by more than half and you only get half of that but it isn't money out of your pocket, it is the type of client that will make online purchases, and you'll get traffic to your website. Most importantly a GroupOn or LivingSocial client is a low maintenance, hot lead client who is very likely to become a member. You will have a better conversion rate from direct website sales but until your website is at the top of Google rankings, I would be all over GroupOn and LivingSocial.
You aren't going to be making $10,000 a month in the first year, so be patient, keep your business moving forward and set achievable goals. I set my first goal at $1,000 a month in memberships after my first 90 days. That meant that I did have to spend time following up with people and spending more time doing marketing and networking. I wanted 2 clients at $99 a month, 4 clients at $79 a month, and 8 clients at $59 a month. You have to sell yourself at first, you have to follow up with everyone that comes to class, often discount their first month or two of their membership, essentially do what you need to do to hit your first quarterly goal.
I kept up this quarterly goal for the first 2 quarters, which took me through the summer months but I had to face reality and see that it was all I could do to just keep my memberships up through the winter months. For this reason I had to reset my goals and make sure that I didn't lose all those members I had worked so hard to make. That meant investing in equipment and getting creative with each workout, I also started a Govember Challenge™ to keep interest going during that month before the holidays that usually sees your highest attrition rate. I didn't grow my memberships through the winter quarter but I didn't lose them either.
Marketing to your existing client base can be tricky because you don't want to inundate them with too much info, they will quickly lose interest in your next offering. My new software, gymGO, helps the most with my internal marketing because as a web app it allows me to send push notifications to my existing clients, as well as texts and emails. This is key to maintaining my current members interest. If they start dropping below 2 visits a week you are likely to lose them as a member. Maintaining your membership is far easier than getting new members to replace the ones you may be losing.
Most softwares link up to a mailing list program like Mailchimp or Constant Contact. These services are great but they don't have a very high open rate. To a general mailing list you might get a 16% to 25% open rate, if you target just your current membership you will get anywhere from 35% to 50% open rate, and if you narrow it down even further to one location you can get up to 75% open rate but that is not 100% and that takes a lot of time creating separate emails for each location to ultimately get a similar open rate as if you did it for your whole membership base.
So we are almost to the end of this formula. During your peak months, for us that is March thru September, try to increase your memberships by $1000 a quarter, during your winter months, which for us is November thru February, try to maintain the memberships that you have already worked so hard for. You will inevitably have some ups and downs but if done right you will see an annual increase in revenue of 36% year-over-year in your first five years. Percentage wise there will be a massive increase in revenue after your first 18 months but steadys off in year two and three and years four and five create that steady average that you should continue to see over the course of your business until you reach your membership base of around 200 members.
At a membership base of 200 you should see that number climb to it's max of 260 during the summer months when you can bring on an assistant to help you with larger class sizes and maybe drop to 190 during the winter months when everyone is working out in the dark and cold. With these numbers you can have a peak income of around $20k a month during your three peak summer months and around $13k during your slower winter months. This creates an annual gross income of just under $200,000 a year. Considering most personal trainers only make around $36k a year, I think we have a formula for success on our hands here that has worked out great for us and if applied correctly can work great for you as well. Once you are making this kind of money you can afford online marketing to keep the lows to a minimum and hire a couple trainers as contractors to take some of the workload off or allow you to take a vacation once and awhile.
Every business is going to have it's own unique path to success but knowing what roads have been traveled and which have been successful can help narrow down your own personal route to great success in life and business. Good luck in your boot camp business and we hope this article helps you to better success in the future.